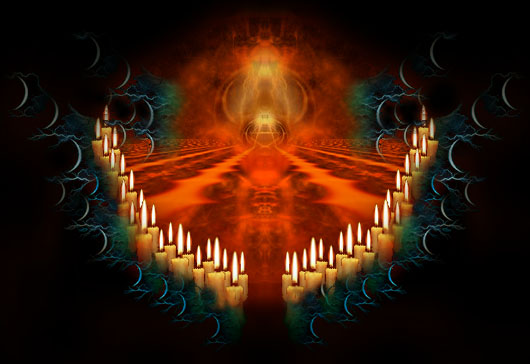 This class explores the Keys of Hekate, the ability to summon the correct energies and create a bridge between the worlds where magic can be done. Explore the details of ritual design, and receive a magical analysis of each step involved. Students will learn the details of ritual construction. This course includes in-depth discussions on elements, tools, and the use of Classic British Traditional Incantations.
Students correctly completing this course will be able to completely and confidently:  Cast circle, Call quarters, elements, Invoke deity, Raise and direct energy, and dismiss.  All from memory.
Subjects will cover:
Theory and Energetics of Circle Casting,
What goes into creating a temple or sacred area,
How to tailor each ritual space for your personal needs.
The uses and energetics of ritual tools
How to correctly use ritual tools.
No prerequisites required for this course.